I realize all new parents think their baby is superior to every other baby...but...can those parents say that their baby is Super? BECAUSE WE CAN.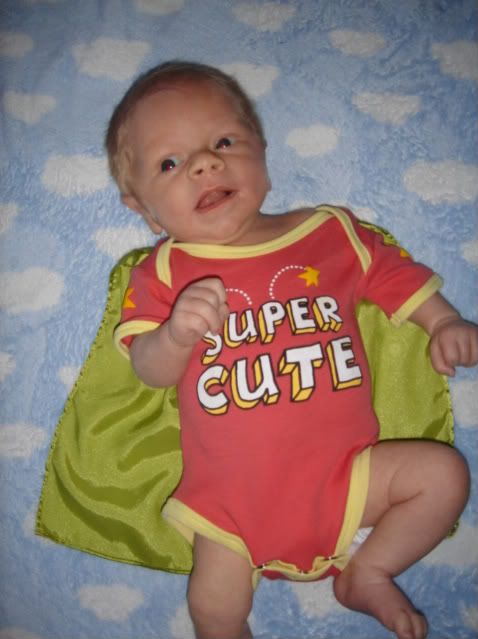 Harry can poop his pants mere seconds after getting a clean diaper. He can drink milk, burp and make loud grunting noises while sleeping. He can grasp your finger in a single bound.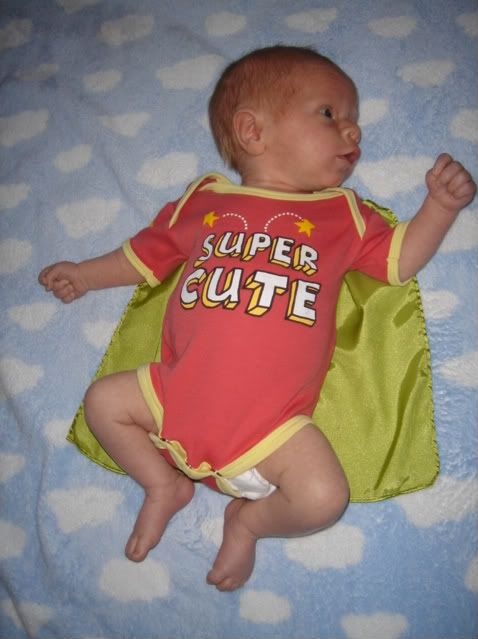 He's our Super Baby!!